GET IN TOUCH
Roolin Pebbles offers affordable cycling, walking holidays in , Rajasthan for every budget.
Contact us to book your cycling, walking trip today!
Call Us On
+91 96803-07844

Our Location
69 Odwadia House, Ganesh Ghati Udaipur, RJ 313001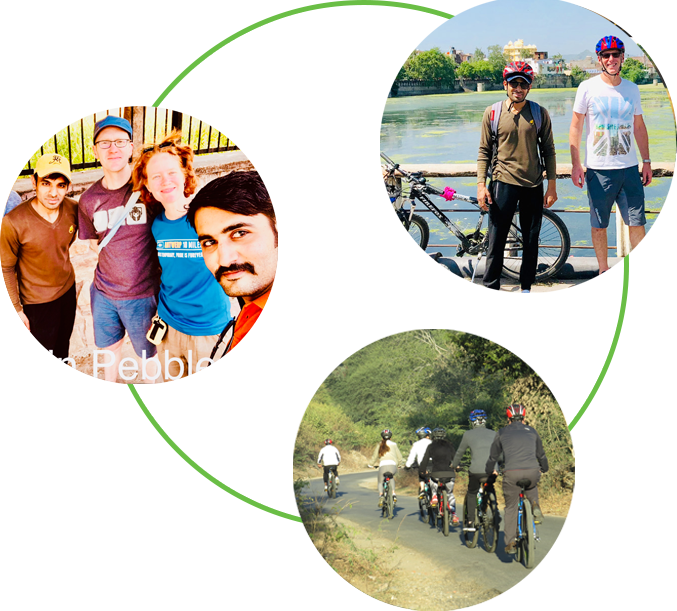 Enquiry
Fill it For Exclusive Tours Only
CONTACT US TODAY FOR BOOKING OF AFFORDABLE BICYCLE TOUR IN UDAIPUR.
Our Location
IF YOU ARE LOOKING FOR A CHALLENGING CYCLING EXPERIENCE AND SOME OF THE BEST DOWNHILL FREEWHEELING IN MOUNTAIN CYCLING THEN CONTACT US.WE ARE AMONG THE TOP CYCLING HOLIDAY COMPANIES IN RAJASTHAN.
Cycling holiday companies in Udaipur, Rajasthan
Roolin Pebbles is a professional, reliable and one of leading Cycling holiday companies in Udaipur, Rajasthan. We provide Cycling holidays of a life time, away from your hectic daily life. We specialize in planning soft adventure & high quality, personalized Cycling holidays in Rajasthan at a very reasonable price. We do plan and organize Rajasthan cycling tours that cover the most flavored tourist destinations of Udaipur along with the rural and less explored areas of Rajasthan.

We help you in choosing the right destinations and the bicycle tours – through our extensive range of Authentic cycling Travel Itineraries. If you are looking for a challenging cycling experience and some of the best downhill freewheeling in mountain cycling then contact us. We are among the top Cycling holiday companies in Rajasthan.